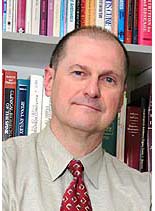 Welcome to Palo Alto SpineMed. My name is Dr. Chuck Fulanovich. Some of you may already know me. I opened my spine care practice here in Palo Alto in 1977. Over the years, I've taken care of many of your children, families, friends, neighbors and co-workers.


I've consulted and treated members of the San Francisco 49ers, San Jose Earthquakes, U.S. Olympic and U.S. Postal Cycling Teams, U.S. and Canadian Olympic Track and Field Teams, U.S. Olympic Swim, Diving and Weightlifting Teams and professional cast members from ABC's "Dancing With The Stars."

My practice objectives haven't changed since day one. I keep up on the latest advancements in conservative spine care and I only accept people into the practice who I believe I can help. I make an effort to treat everyone like family and I listen to and respect what you have to say. It's all about the relationships and partnerships that we forge. We work together on your health goals and achieve highly successful outcomes in most cases.


I'm really excited about the possibilities that Spinal Decompression has to offer people that haven't been helped with other forms of treatment. SpineMed technology is the most advanced spinal decompression system available to spinal health care providers today and I look forward to helping you live a pain free life, without drugs or surgery. If you'd like to schedule an appointment for a free consultation, call us today at 650-328-2104.